Click here for more Info On Advent Youth Retreat 2017
St. Brigid's Youth Center, located in the heart of downtown Hanford, is a facility operated by St. Brigid Catholic Church. The Youth Center offers a variety of Programs for the teens of Hanford. Our programs serve teens in Junior High and High school. Serving our teens and leading them closer to Christ is the goal we strive to accomplish.
Youth Ministry Kick-Off BBQ
Follow St Brigid's Youth Ministry and all our events that we host and or attend through this calendar.
Life Chain
Pro-Life Event
Inspiration LA
6 Flags Magic Mtn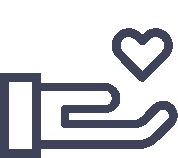 "Whoever is generous to the poor lends to the lord, and he will repay him for his deed."
Imagine. Dream. Work. Create. Do.